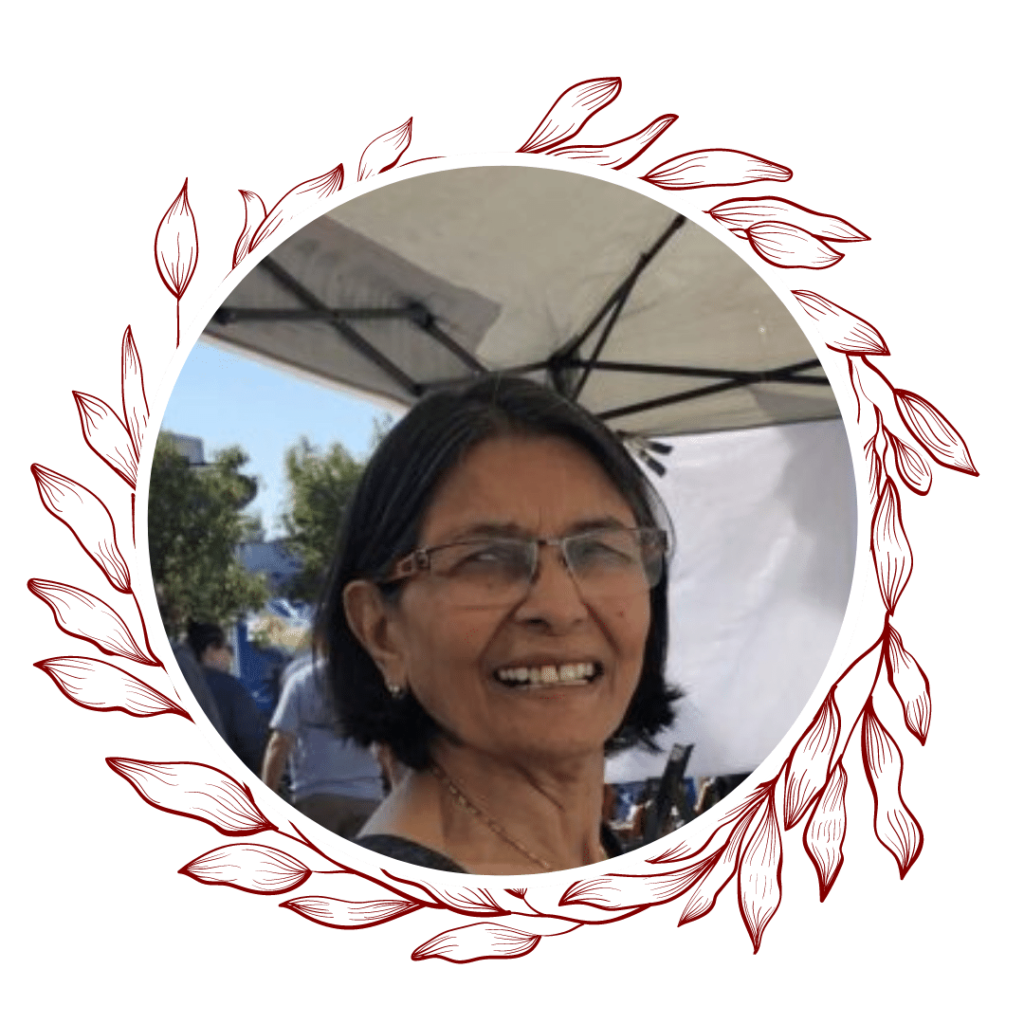 Raka was the Co-Director of HICHS and gave seasoned advice and warmth to the Institute. She was artistic, dabbled in poetry, and was also a sculptor.  While accompanying her husband on diplomatic missions, Raka taught at different international schools. With her warmth, experience, and knowledge, she guided us all into making HICHS a better organization. Her memory lingers on and inspires us to make the better best. 
Dr. Sonali Gupta is an anthropological archaeologist, a lawyer, and the founding Director of the Himalayan Institute of Cultural and Heritage Studies (HICHS) in the beautiful and picturesque erstwhile princely state of Dhami, Simla, Himachal Pradesh.  She earned her BA and MA in history from the University of Delhi followed by a law degree. She practiced criminal law for six years after which she gave it all up for the love of archaeology. She completed her Ph.D. (Egyptian Archaeology) from the Cotsen Institute of Archaeology (CIOA)at the University of California, Los Angeles. She simultaneously evolved as a researcher and practitioner of South Asian and Southeast Asian anthropological archaeology focusing on various aspects of cultural transmission both tangible and intangible.
Dr. Gupta has taught at UCLA, the National Museum Institute, New Delhi and has been the Director of Public Programs for the CIOA.  She was also awarded a post-doctoral fellowship at the CIOA where she researched the Iban Textiles of Borneo.  She also started the first ever non- invasive archaeological field school in India along with Dr. Parth Chauhan.  Dr. Gupta is invested in making HICHS a platform where the academic meets the non-academic and carrying out cutting edge research in and for the Himalayas.
Sonali is also a cultural resource specialist and an architectural historian with a cultural resource management firm of repute in Los Angeles.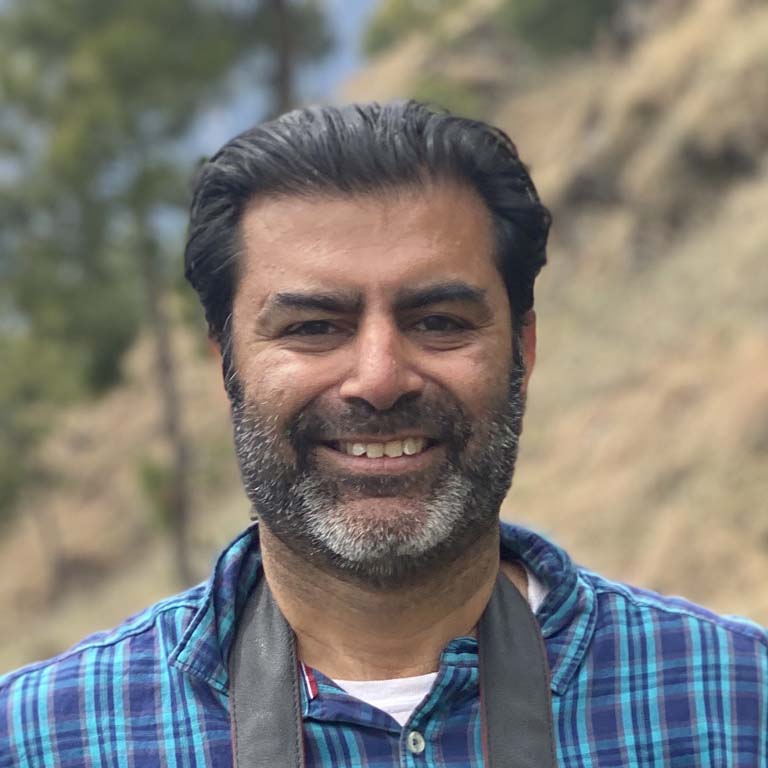 Dr. Parth R. Chauhan has been a part of HICHS right from its infancy.  He along with Dr. Sonali Gupta started the first ever non- invasive archaeological field school in India.  Dr. Chauhan is an Assistant Professor in the Department of Humanities and Social Sciences at the Indian Institute of Science Education and Research, Mohali. He completed his PhD in Archaeology from the UK, his MA in Ancient Indian History & Archaeology from India, and his BA in Anthropology from the US. He specializes in Indian prehistory and various sub-disciplines including stone tool technology and rock art and is currently carrying out research in Madhya Pradesh, Maharashtra, and Himachal Pradesh. Dr. Chauhan brings with him his wide experience in archaeology making HICHS further enriched and wiser. He continues to be a co-director of major HICHS projects.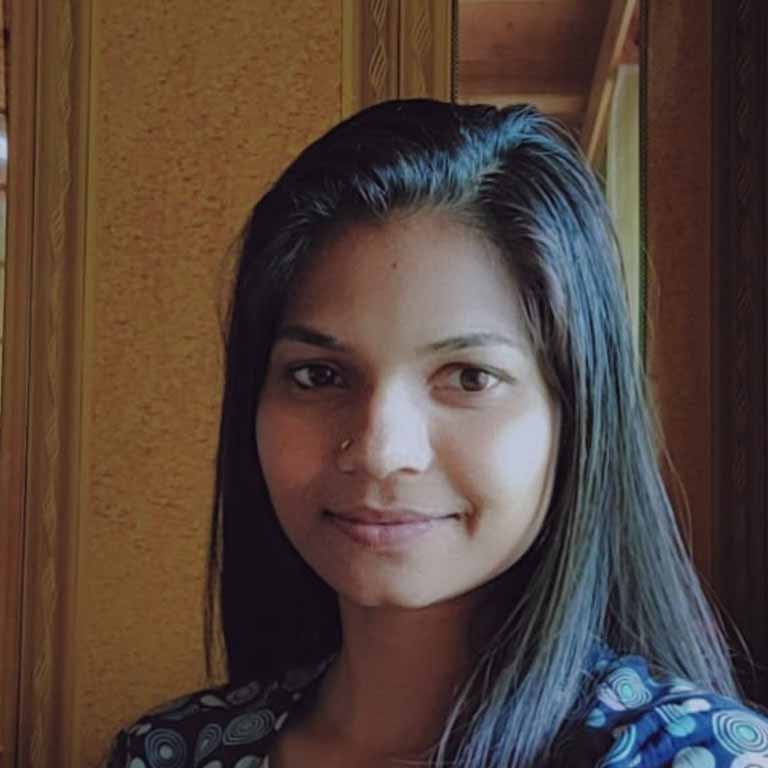 Reena is the head of the Raka Wellness center. She is a certified yoga instructor and also works with Ray in quantum therapy. She also has a B.Sc. in Nursing and has had 3 years of experience in nursing in hospitals. She is an excellent nurse who ensures the well-being of her patients. She has been with HICHS for the past 2 years, and with her Maratha attitude, it has been a pleasure to have her with us.
Rudra is the youngest in the team, an 'artist in residence' and is the "Go to" person for rocks and gems of the Himalayas and even dinosaurs.  With his happy and naughty demeanor, he keeps HICHS on its toes.
Maheema Dutt has done her masters in Brand Management from Symbiosis Institute of Media & Communication, Pune. She is an Economics Horis graduate and also holds a degree as a Batchelor of Education.
She has worked in various capacities for 360- degree marketing with Zee Cinema & Zee Classic TV Channels.
Apart from her love for the mountains, she has shot, written, directed and co-hosted a Web Series called WOW Himachal for a regional channel that brings out the art and culture of Himachal Pradesh on TV.
She spends her time exploring the art and culture of India arid bringing it for everyone to see.
She is currently working with HICHS for Branding & Business Outreach and her next venture with Pahadi Vibes, which is a sister Company of HICHS.
s.
Sahil is an artist by profession. Under the brand name Silent Chants, Sahil has diversified his product line and is creating souvenirs depicting Himachal.
Sahil has displayed his Works of Art at exhibitions of various cultural enclaves in Mumbai and Dubai which were graced by prominent Bollywood celebrities. He is working with HICHS on various projects related to Himalayan Art.
Vanilla manages hospitality for our transit point and is most trusted
being an extension of HICHS in New Delhi.
Projects
Generous Angels
Activities
Projects
Projects
On the academic front, With the onset of the pandemic, we have had about eighty virtual lectures completed for our 'Unlocked series' where scholars from around the world share their research on the Himalayas or on concepts relating to archaeology and anthropology via the Zoom platform. The lectures may be accessed on our HICHS YouTube channel.
A peer-reviewed Journal of Himalayan Institute of Cultural and Heritage Studies with articles contributed by all the scholars on our forum for the benefit of those who work in the Himalayas.
Himalayan Myth and Reality (HICHS &IFR).
Materiality and Memory(HICHS &IFR).
Transhumance in the Himalayas
(Collaboration with Dr. Ania Kotorba, Flinders University- Grant from the Australian Government under the New Colombo Plan).
Agricultural Practices, Continuity and change, Kullu Valley
Exploration and Survey of the Kullu valley (Rajoli Ghosh).
Prayatnam Grant, 2023.
Sustainable Himalaya project.
Generous Angels
Neeraj Vir,  has been a very important pillar, sponsoring our laboratory Jigyasa, named in the spirit of scientific enquiry. We have since procured a digital microscope, and other lab equipment.  Neeraj is also the sponsor of our Research Scholar Rajoli Ghosh and the Prayatnam Grant.  
Dr. Avneet Singh of the Max Planck Institute, Germany has generously sponsored the initial website work and digital research and also sponsored Rajoli Ghosh in 2021.
Books have been generously donated by Dr. S.C. Malik, Kanchan Dhar, Jenny Wolkowicki, Mahima Mehra, Lalitha, Dr. Saif Mahmood and Dr. Zarina Bhatty.
Activities
Ketli Vibes, a classroom café- at HICHS, a platform for the exchange of intangible cultural heritage. We invite elders of the town to share local legends, tales, and myths.
Kath-Karma, a woodcraft space headed by Krishna Singh
Kumbh-Karma: to resurrect the art of pottery making in the region
Kala-Kshetra: a space for art headed by Sahil Sharma
Nirmal Bunai: knitting, and weaving
Pathshala: A library in memory of Dr. Jagdish Sharma & Dr. Jagdev Gupta
Jigyasa:  a well-equipped laboratory and library for researchers from around the world made possible due to Neeraj Vir, our sponsor.
Sanskriti: a free library for village children made possible due to Joginder Rohilla to inculcate reading habits, storytelling, art, and culture sessions.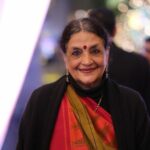 Dr. Anjali capila has a Ph.D. in Community Resource Management and Extension from the University of Delhi. She is the Vice-President of Mountain India People's Forum and has worked extensively with women in the Himalayan communities. She has taught at Lady Irwin College and given talks at various national and international forums. Her book, A River Sings documents the songs of the River Ganga as an anthropological study.
Dr. Capila has also co-authored a book on Community Perspectives on Education, Health and Livelihoods in Talla Ramgarh, Uttarakhand to be released shortly. She is an integral part of HICHS infusing life into the organization through her immense wisdom and experience.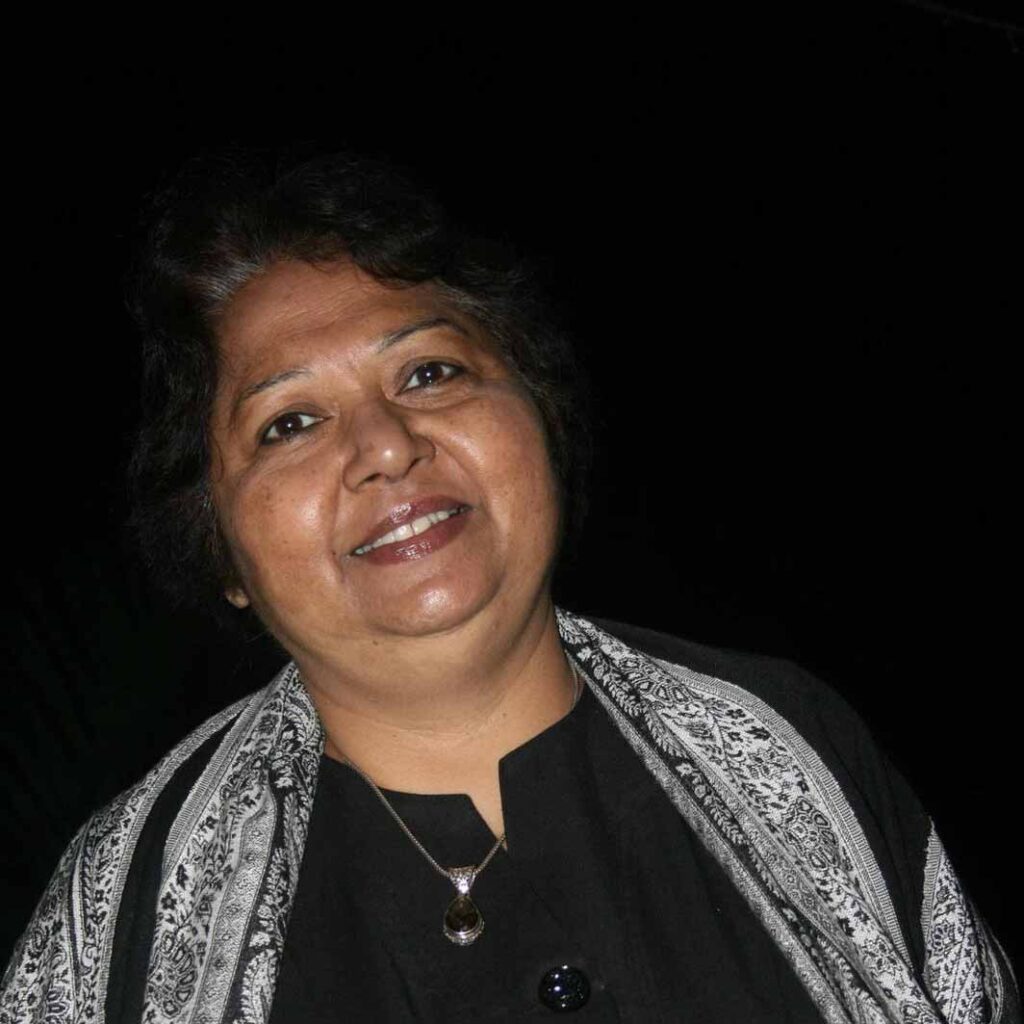 Ms. Bose has an MS in Communication Studies from Emerson College, Boston, USA. She has 30 years' experience in teaching communication; curriculum development and delivery of health education. She has taught at Jamia Milia Islamia, New Delhi, Indira Gandhi National Open University's countrywide classroom, and has been an external examiner and guest faculty for the University of Delhi. She has also co-authored a book on Community Perspectives on Education, Health and Livelihoods in Talla Ramgarh, Uttarakhand to be released shortly She brings with her great insight and wisdom guiding HICHS to a better tomorrow. 
Dr Saif Mahmood is an Advocate of the Supreme Court of India with more than two decades of a rich and diverse experience in Indian law. Holding a doctorate in law with specialization in South Asian legal systems and a United Nations Certification in Alternate Dispute Resolution (ADR), he frequently appears before various Indian Courts and international and domestic arbitral tribunals. He has handled cases, alongside barristers and lawyers, in the High Court of Justice of England and Wales and the Dubai courts. A Visiting Scholar in Law at the University of Oxford and a well-known author and public speaker, he has had the rare honour of being cited by the Supreme Court of India.
Dr Mahmood has successfully handled a wide-variety of legal issues, rendering cutting-edge legal advice to clients for the quickest possible resolution of their disputes. His expertise includes Corporate and Commercial disputes, International Commercial Contracts, Aviation, Infrastructure, Real Estate & Property, Media & Entertainment, Constitutional and Public Law, and litgation involving complex issues of interpretation of statutes and contracts – subjects on which he has handled a wide variety of cases, advised major clients and spoken at numerous conferences and seminars. He has also been consulted on important issues of Islamic Law in India and the Sub-continent and high-profile succession and estate matters.
A niche area that he consults in is Technology Innovation, Investments and Business Development in the India-UK-UAE corridor. He has a deep understanding of not just law and business but also of the Indo-UK-UAE cultural landscape, that helps him assist clients across these countries which helps him build ecosystems of clients who are motivated to enter the Indian market.
Neeraj Vir is an entrepreneur, who over the last 25 years, has helped create groundbreaking technology products and solutions. An avid traveler, Neeraj has visited scores of countries and as a seeker has spent numerous hours reading various religious texts and philosophies, like Gnosticism, Kabbalah, Hinduism, and Buddhism, and learning esoteric practices like Yoga & Vipassana. He loves to read scientific and research studies that provide evidence of the existence of a higher force that influences creativity and spiritual evolution. Neem Karoli Baba, his teachings and life in the Central Himalayas as depicted in the books of Ram Dass has made a big influence in his life. 
Neeraj has been a big supporter of HICHS since its inception and has over the years sponsored materials and research at the institute by awarding scholarships.